Dutch Language Excellence Program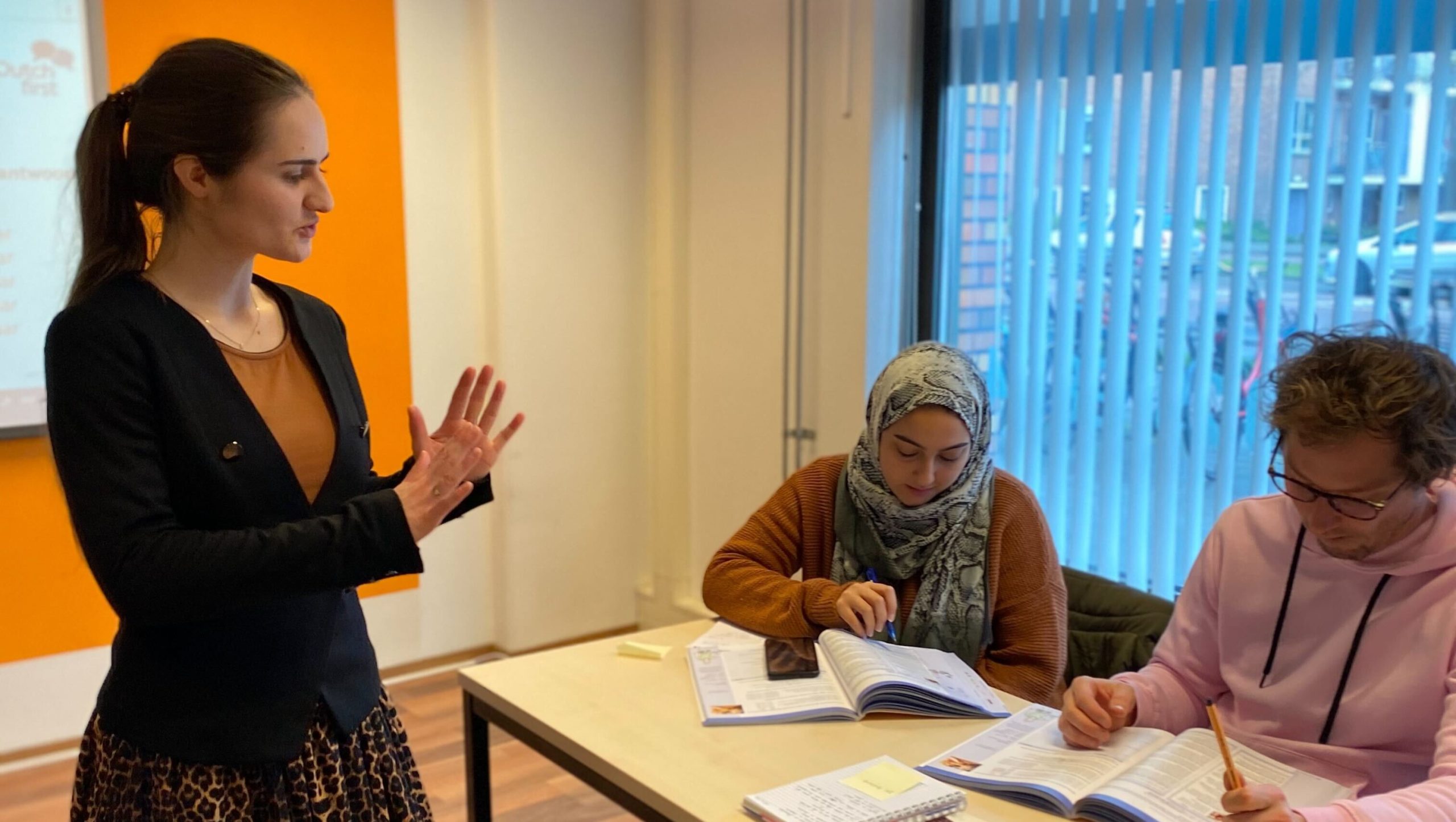 Welcome to the Dutch Language Excellence Program – the comprehensive course that will equip you with the skills and knowledge to master the Dutch language in just one year! Whether you're a beginner or an intermediate learner, our program is designed to help you achieve your language goals and prepare you for the Dutch civic integration (inburgering exam).
With our program, you'll progressively build up your Dutch language skills through a variety of engaging and interactive learning activities. You'll work regularly with different texts, practice new vocabulary in everyday conversation, and master grammatical structures. Our intensive program guarantees significant improvements in your ability to communicate after each hour of learning.
This is our long-term, intensive, ten-month full-length Dutch Language Excellency Program. Sign up now and be on your way to integrate into Dutch society!
Starting from 2972 EUR
Our experienced teachers are passionate about helping students learn Dutch and will provide personalized support and guidance throughout the course. We also offer small class sizes to ensure that each student gets the attention they deserve.
In addition to improving your language skills, our program will also prepare you for the Dutch civic integration (inburgering exam). You'll learn about Dutch society, culture, and customs, and gain a deeper understanding of the country and its people.
Join our Dutch Language Excellence Program now and take your first step towards becoming fluent in Dutch. With our program, you'll achieve your language goals in just one year and open up new opportunities for work, travel, and personal growth.