Dutch summer courses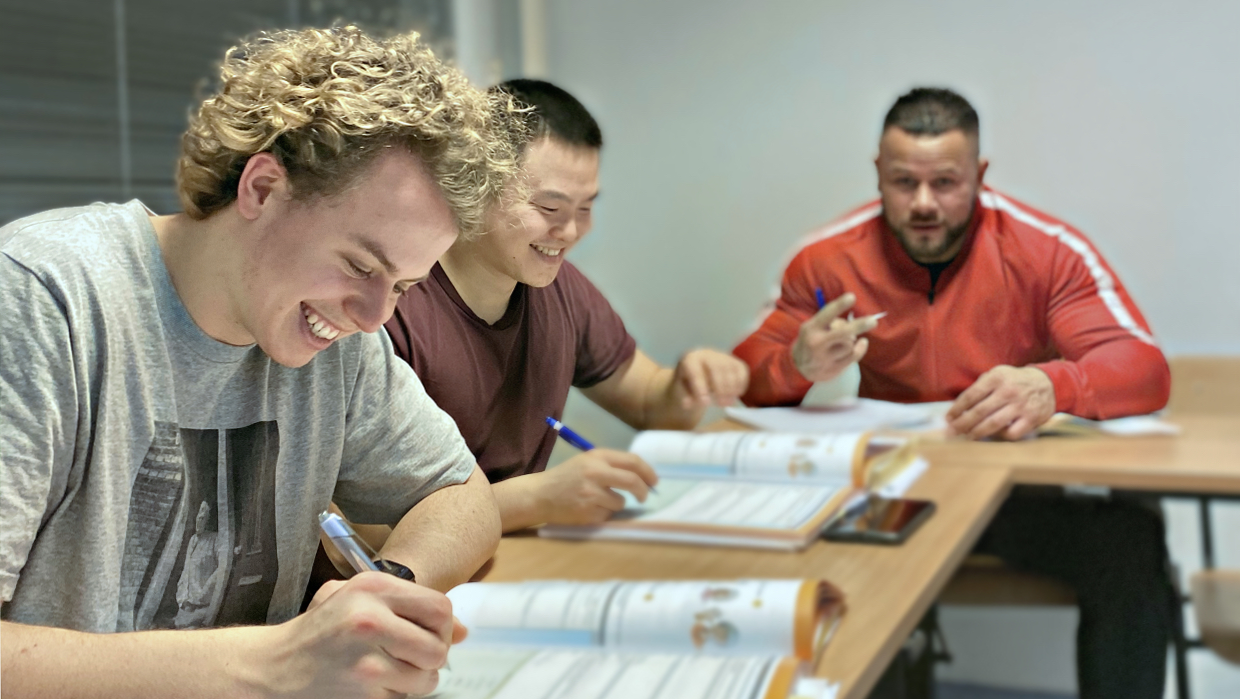 Fully immersive intensive summer courses in Utrecht
Use your free time during summer holidays effectively and learn Dutch with us in a fun, intensive and interactive way. Our summer courses are available every year in June, July, August, September and offer you the flexibility to learn Dutch in the Netherlands in a short time! This summer course is a classroom-based course taking place at our school location in Utrecht.
Our Summer courses are designed with the perfect balance of lessons and free time so that you can make the most out of your time in Utrecht!
Starting from 350 EUR
Dutch First offers summer courses at all our course levels (A0-B2) according to the Common European Framework of Reference for Languages (CEFR):
Beginner (participants at CEFR level A0 or who have previously studied Dutch and know some basics of the language)
Intermediate (participants at levels CEFR A2)
High Intermediate (participants at levels CEFR B1)
Our summer courses are mainly focused on beginners of the Dutch language.
Choose what works for you!
Dutch First offers Dutch courses during the popular summer months from late June to the end of August. Summer courses are flexible and available for 8 weeks. Choose a 2-week, 4-week or 8-week package. We emphasize a pleasant learning atmosphere, but our Dutch summer courses are intense and significantly accelerate your language-learning progress. The coursework focuses on comprehension of written and spoken Dutch and improving Dutch pronunciation through group work in-class, teacher-led explanations and self-study of the material at home.
Start your summer with our Dutch summer courses.
Register now! Select the desired number of hours here and click on "intensive" to view the start dates of our intensive summer courses.
Placement test
Not sure which course is right for you? You can make an appointment for a level test here
Course materials
You will need course material for all our courses. For our classroom-based courses, the course material is not included. Please refer to the course page of the course you want to join to see the course material you need for each course.
For classroom courses, the books Contact! Nieuw are used.
Course certificate
You will receive an official digital course certificate at the end of your course as proof of attendance in the course if you have attended at least 80% or more of the course content.